We are back with some of the most expensive jet fighters in the military nowadays.  Some of these aircraft are the 5th generation ones while others are from 4th and third generation but are still a marvel of aviation engineering that has allowed them to serve their time in the military even now to this day.
So let's get on with our list of most expensive jet fighters in the military (part 2).
Su-34: $42.1 million
Su-34 is the twin-seat fighter slash bomber aircraft that is based on the design of its predecessor Su-27 Flanker and was ordered by the Russian military back in 2008 for production. The aircraft after multiple redesigning and upgrades was entered into military service back in 2015 and will be delivered continuously until 2020.
Most of the external shape of the aircraft is similar to the previous Su-27 expect its nose part that has been reshaped in order to house a new radar system. Being powered by two of the Saturn AL-31F afterburner engines, the Su-34 is able to have a speed of 1600 mph.
The cost of a single Su-34 is about 42.1 million dollars.
F-15 Eagle: $43.1 million
F-15 Eagle is the air superiority fighter jet of the US Air Force and has been their invaluable asset in aerial weapons since 1972. The aircraft with its high maneuverability matched along with its all-weather performance and thrust to weight ratio allowed it to still be an integral part of the air force.
It comes in two variants which are based on the presence of either 2 of the Pratt & Whitney F100-PW-100 engines with either turbofan of 220 or 299. Both these engines still allow the aircraft to fly at a top speed of nearly 1875mph.
Back in 1998 when the F-15 Eagle was introduced in the military it cost them about 29.9 million dollars which nowadays accounts to as 43.1 million dollars.
MiG-35 Fulcrum: $48.6 million
MiG-35 with NATO designation Fulcrum is a jet fighter in between 4th and 5th generation fighters and its design is based on its predecessor MiG-29. The MiG-35 is equipped with not only advanced avionics but also fitted with two of the RD-33MKB engines that allow it to have a top speed of Mach 2.2.
The aircraft still awaits its active military duty and was presented to the public for a brief preview in an air show held back in 2005. The aircraft with its high maneuverability made a lasting impression not only on the public but also on the world's aviation enthusiasts.
The aircraft when available for active duty service will have a unit cost of about 48.6 million dollars.
Saab JAS 39 Gripen: $45-55 million
The Saab JAS 39 Gripen is a 4th generation jet fighter with a slim delta wing design and a canard canopy that is able to compete with the 5th generation fighters of today in terms of speed and maneuverability.
With its fly by wire control systems and its numerous capabilities have allowed it to sell like hotcakes among Sweden's friendly nations.
The Saab JAS 39 Gripen is fitted with 1 Volvo RM12 afterburner turbofan engine that gives it a top speed of nearly 1370 mph.
The cost of a single Saab JAS 39 Gripen is about 45 to 55 million dollars.
Panavia Tornado: $59.6 million
Despite Europe having its most impressive 4th generation fighter in the form of Eurofighter Typhoon, the old generation Panavia Tornado is still a popular one. The Panavia Tornado was designed and built by the military of Italy but it has been used by each NATO-affiliated nation since it was presented for active duty service back in 1979.
The most significant feature of the aircraft is its swing wings that give the Panavia Tornado an ability to make the transition from flying at a high altitude at high speed to flying at low-level altitudes and perform short bombing runs. Powered by the twin Turbo-Union RB199-34R Mk 103 afterburning turbofan engines, Panavia Tornado has a maximum speed threshold of Mach 2.2. This was an impressive speed for an aircraft especially considering the fact that it was back in the early 1970s.
The cost of a single Panavia Tornado is about 59.6 million dollars.
F-14 Tomcat: $63.9 million
F-14 Tomcat is a twin seat and twin-engine jet fighter that was designed to serve the US Navy because of its long distance interception capabilities. The aircraft entered the navy for its FAD (Fleet Air Defense) back in 1974 and retired only back in 2006 after the US military saw major breakthroughs in its aircraft technologies.
The F-14 Tomcat was powered by twin Two General Electric F110-GE-400 afterburning turbofans engine that gave the Tomcat a speed of Mach 2.3.
The cost of a single F-14 Tomcat is about 63.9 million dollars.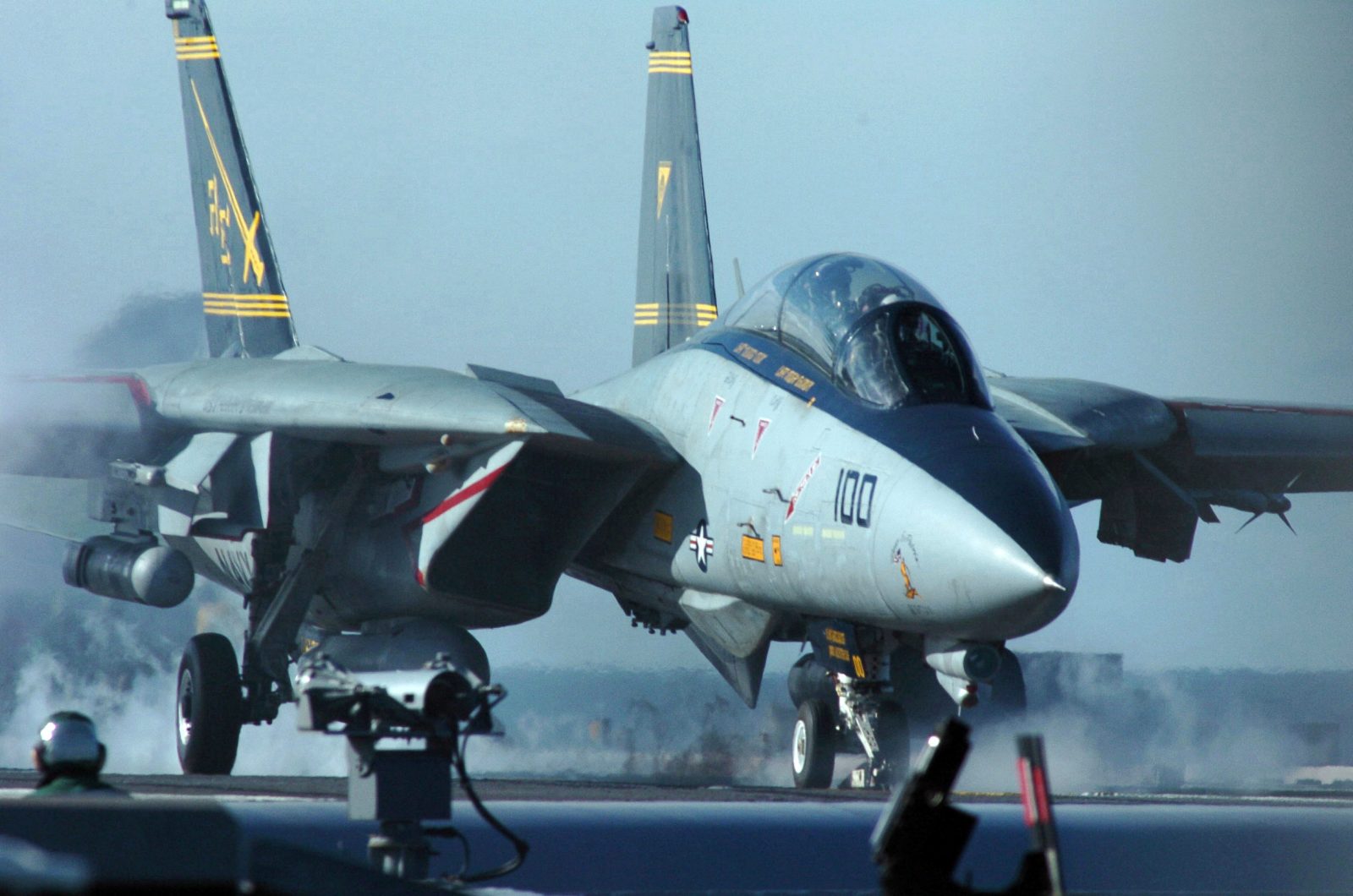 EA-18G Growler: $74.8 million
The EA-18G was debuted back in 2008 and it was the first electronic aircraft serving the Navy at that time with a new design that Navy had seen in nearly 3 decades.
The aircraft took the role of the Navy's electronic warfare fighter from the previous generation EA-18G Prowler. The EA-18G Growler is powered by twin F414-GE-400 turbofan engines that allowed it to fly at a top speed of nearly 1190 mph.
The unit cost of a single EA-18G Growler is about 74.8 million dollars.
Su-35 Flanker-E: $76.4 million
The latest addition in the Sukhoi family of the jet fighter for Russian Air Force is the Su-35 Flanker-E. This is a twin-engine and a single seat jet fighter with multirole mission capabilities.
The design of the Su-35 Flanker-E is also based on the Su-27 and has been dubbed to be a fighter in between 4th and 5th generation jet fighters.
This will service the Russian Air Force until the Sukhoi's fight generation fighter named Sukhoi PAK-FA makes its debut. Powered by twin Lyulka AL-31Fm afterburner turbofan engines, it is able to fly at a top speed of nearly 1550 mph. the cost of a single Su-35 Flanker-E is about 76.4 million dollars.
Related Content